One thing you can say about the Southside Place Community Garden is that we know how to throw a party.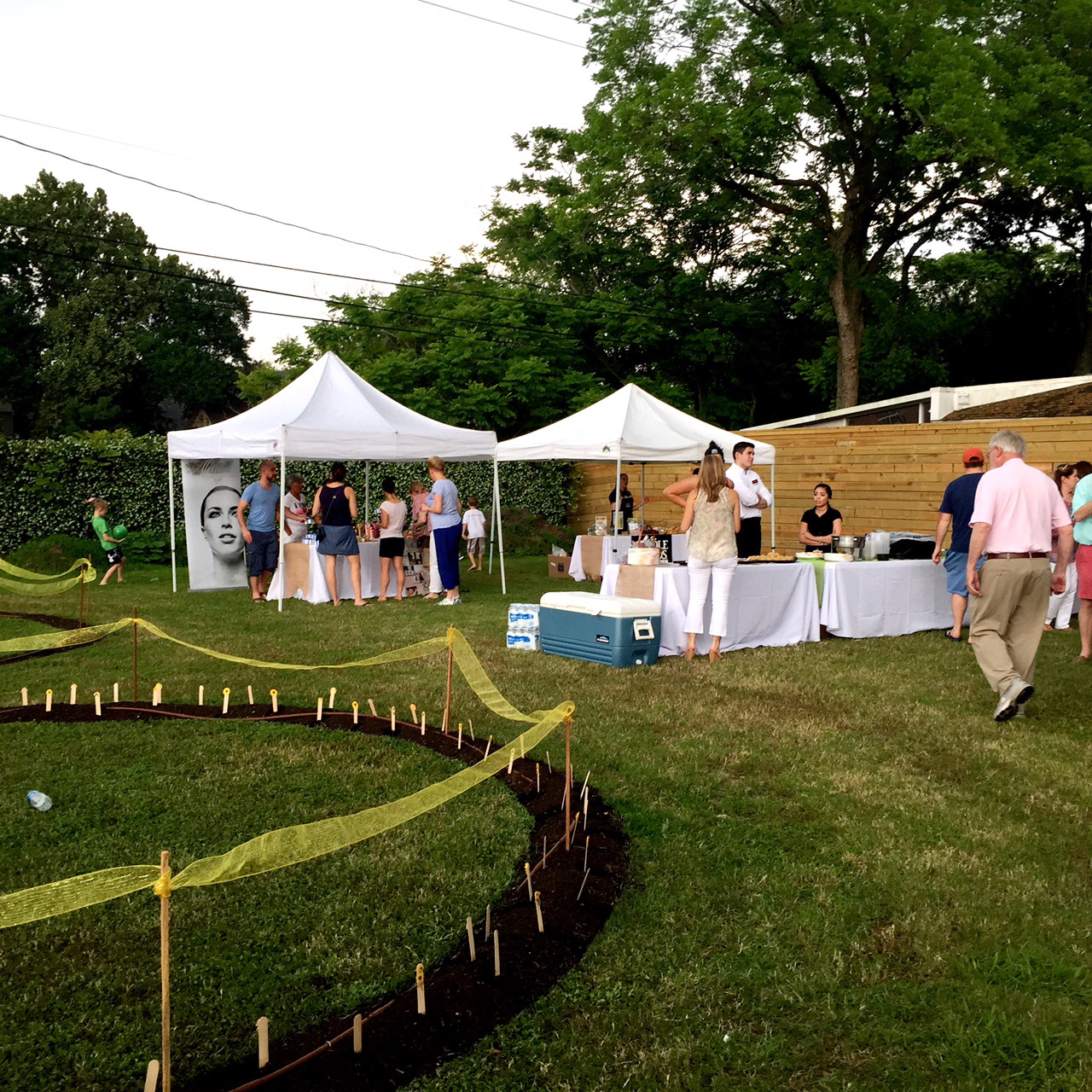 Our first fundraiser was a Cinco de Mayo party in 2013 before any beds were built. Since then this annual outdoor party has grown in attendance and scope. Patty Tilton, the garden Treasurer, instituted a silent auction at the second party in April, 2014. Now the proceeds of the auction surpass the ticket sales, more than doubling our fundraising efforts. Our third annual fundraising party was Sunday April 26, 2014—a garden party, of course—held on the garden lot. Food was donated by Whole Foods, Edloe Deli, The Union Kitchen, Molina's and Moeller's Bakery. The Menchie's Frozen Yogurt truck arrived and set up shop near the sidewalk. Singer/songwriter J.J Essen provided musical entertainment with vocals andguit ar. Community garden members volunteered their labor and donated beer and wine (special thanks to Ron Shimkus, the Bakers & Jean Roberts!) to make the party a whopping success. Jennifer Anderson thanked Duncan and Michelle Stewart for their donation from Texas Citizen's Bank to build our lovely new tool shed, which, it turns out, came in handy that night.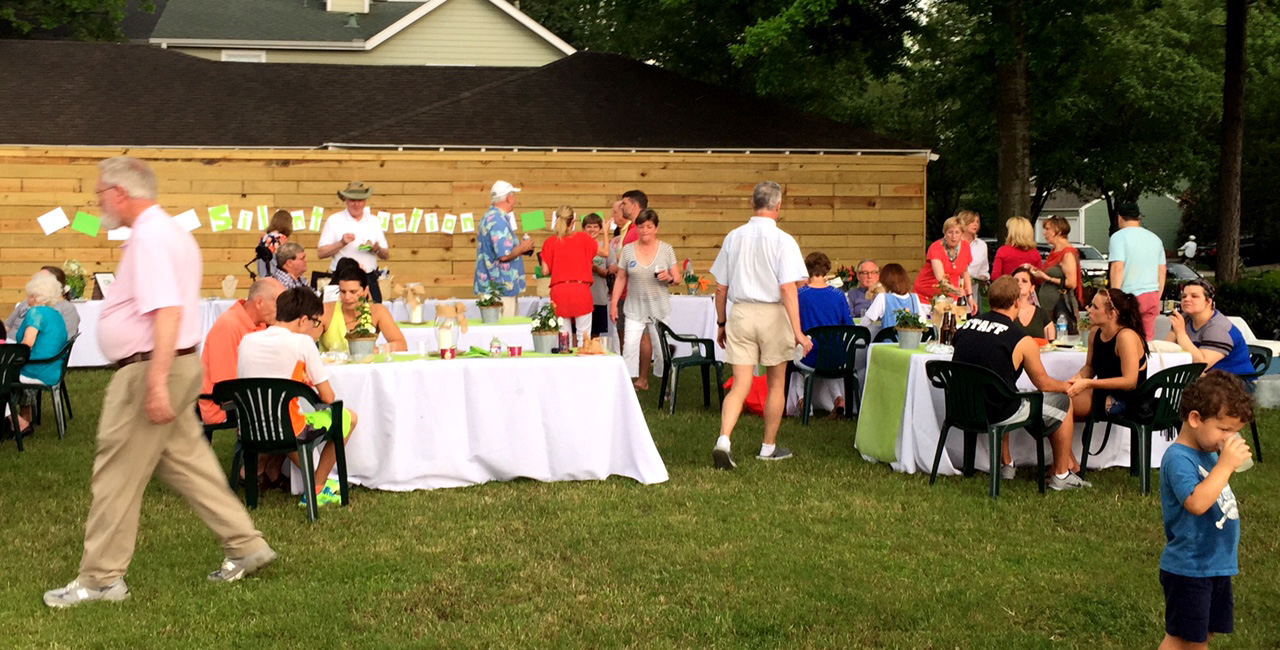 The weather cooperated up until about 7pm when the thunder and lightning got too close for comfort. We scrambled for cover when the rain started, into the new shed and under the tents. The ever resourceful Richard Rothfelder called a fireman to move both fire trucks to the driveway so we could take cover in the firehouse. The singer, perhaps fearing electrocution, quickly moved his stage in the firehouse. Turns out, the acoustics in the firehouse are fantastic. J.J. Essen loved the "reverb" and you could hear him better in the garden even though he was farther away. Perhaps the firehouse can become the future music stage location.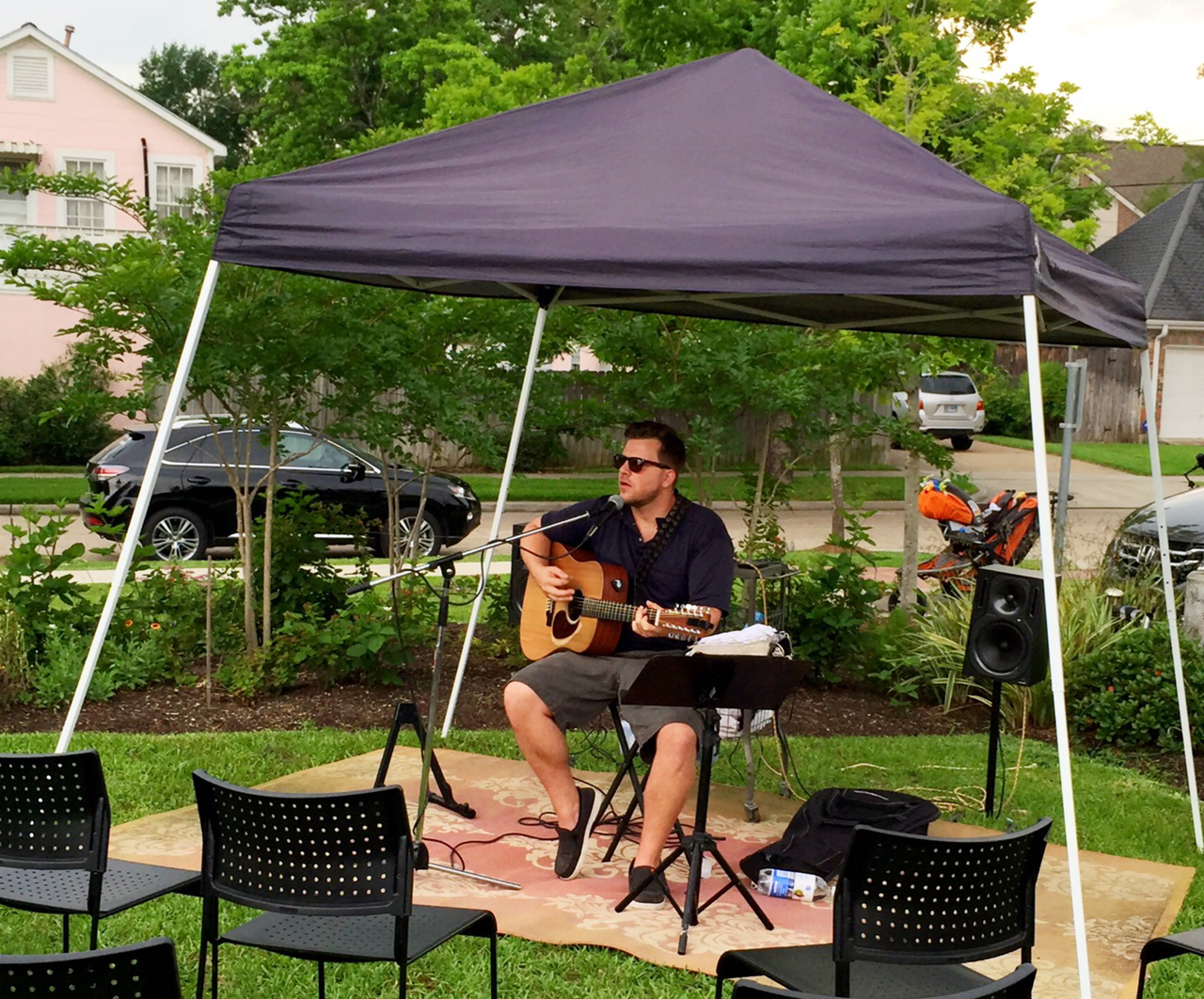 This year's auction was the biggest ever, with donations from Breakaway Speed, Alira Day Spa, Bering's and many other generous local businesses. This year we raised about $4,800 total from this one, casual party and we were delighted to have recruited many more members. Next year, we plan to ask for corporate wine and beer donations and, more importantly, to schedule a set up and clean-up crew. And next year, no thunderstorms, please!