Do you have to live in Southside Place to be a member?
No. Anyone can volunteer in the garden. We do encourage all interested gardeners to walk or bike to the garden, bring their kids, participate in the work days, and harvest what you can use.
How much does the membership cost?
Nothing! Currently membership is free. Money to run the garden is raised through our fundraising parties and by corporate and neighbor donations.
Can I rent my own raised bed?
No, we only have 8 beds in our small garden. All beds are shared, communal garden spots.
How do I know what to do when I go to the garden?
We have scheduled work days where we tell you what needs to be done that day. We plant based on a seasonal planting guide established at the beginning of the season by the Operations Committee. We ensure that the seeds are GMO-free and all fertilizers and other products are certified organic.
Is composting open to everyone?
Yes. There are 5 large bins in the back of the garden. Just put your green material in the bin marked "ADD GREENS HERE." Please, no meat, plastics, or pet waste.
When are the work days?
Work days are the first and third Saturday of each month, which are 9am in the summer and 2:00pm in the winter (November – May). We switch at daylight savings time.
Why do I need to join? Can't I just show up

?

The garden is always open! We send out email reminders about the work days, if there is a time change, or if it has been rained out. Our email list is our membership list. Providing your emails ensures that you are kept in the loop.
Can I rent out the garden for a party?
Unfortunately the garden can not be rented or reserved for large, private gatherings. There are no bathrooms and noise ordinances are in place. However, you might look into the Southside
Small, informal gatherings are encouraged!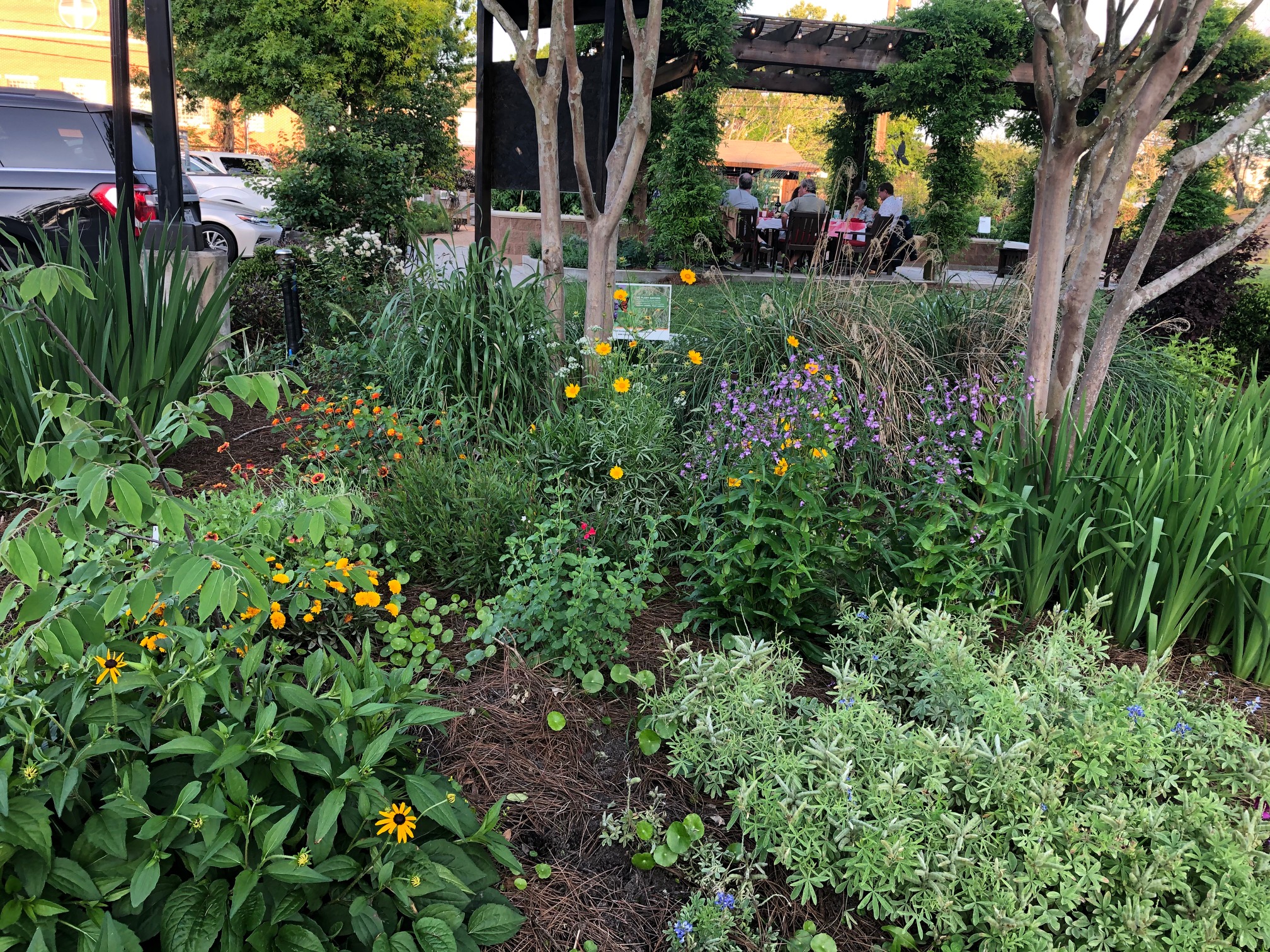 The city of Southside Place has donated the use of two city lots for the community garden's use. We currently have 8 raised beds for shared member use and a large lawn of zoysia grass for fun and play.