…for saving our backs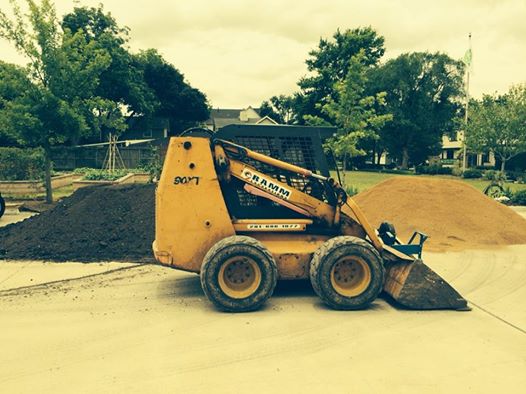 what takes us 4 hours to do, this nifty front loader can do in 30 minutes.
Ramm Excavation donate the delivery of a truckload of soil and a truckload of granite today PLUS the use of this tractor.  So Saturday May 24, 9am we spread granite in the walkways and plant squash and okra.