Dear Friends of the Southside Place Community Garden,
The wooden vegetable beds that were built by volunteers at the inception of the garden in 2013 have come to the end of their useful life and, after consideration of design alternatives and costs, the garden Board has decided to replace them with more permanent concrete splitface blocks. The new beds will be located in the same place, will be the same size as the existing ones and will provide stable seating at the bed edge. We are hoping to have the funds required to start the project in November. The City has agreed to partner with us in this endeavor and we hope you will too!
Support at any level is welcome: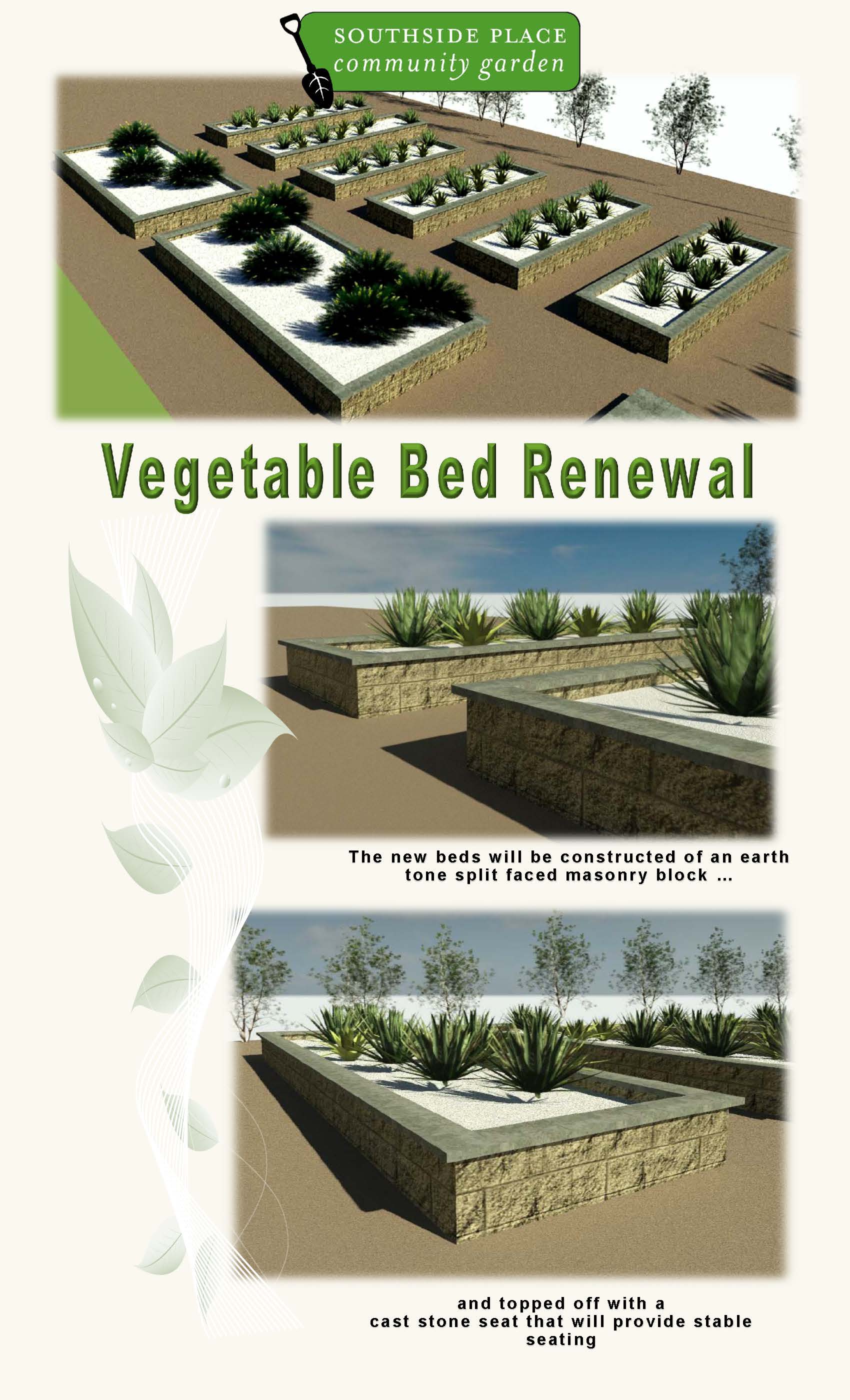 Dirt Angel: $50.00 will help fill up our beds
Seed Champion: $100 will provide seeds for a year
Garden Magician: Contributions from $100 -$3000 will enable the garden to continue to be a magical place.
Also available are Naming Rights for the
beds.
The success of the Community Garden depends on the generous support of its volunteers and family sponsors. You can contribute by:
check made payable to Southside Place Community Garden c/o Sally Lukats 3772 Jardin, Houston, Tx 77005
Venmo to @SSPCG-Houston. The Community Garden is a 501 (C)(3) organization.
If you have any questions about the Community Garden or sponsorship opportunities, please contact:
Alexa Burrow (alexab@greenwoodking.com)
Claire Baker (clairebaker5@gmail.com)
Sally Lukats (slukats@gmail.com)